"If you endeavor to be the rare business that customers find magnetic or even magical, then this is the book for you."
-- Horst Schulze, Co-founder and Former President & COO, The Ritz-Carlton Hotel Company
An Amazon bestseller!
Jon's book was also featured in The Wall Street Journal as a top reading pick! Order today and receive immediate access to bonus resources.
Order Now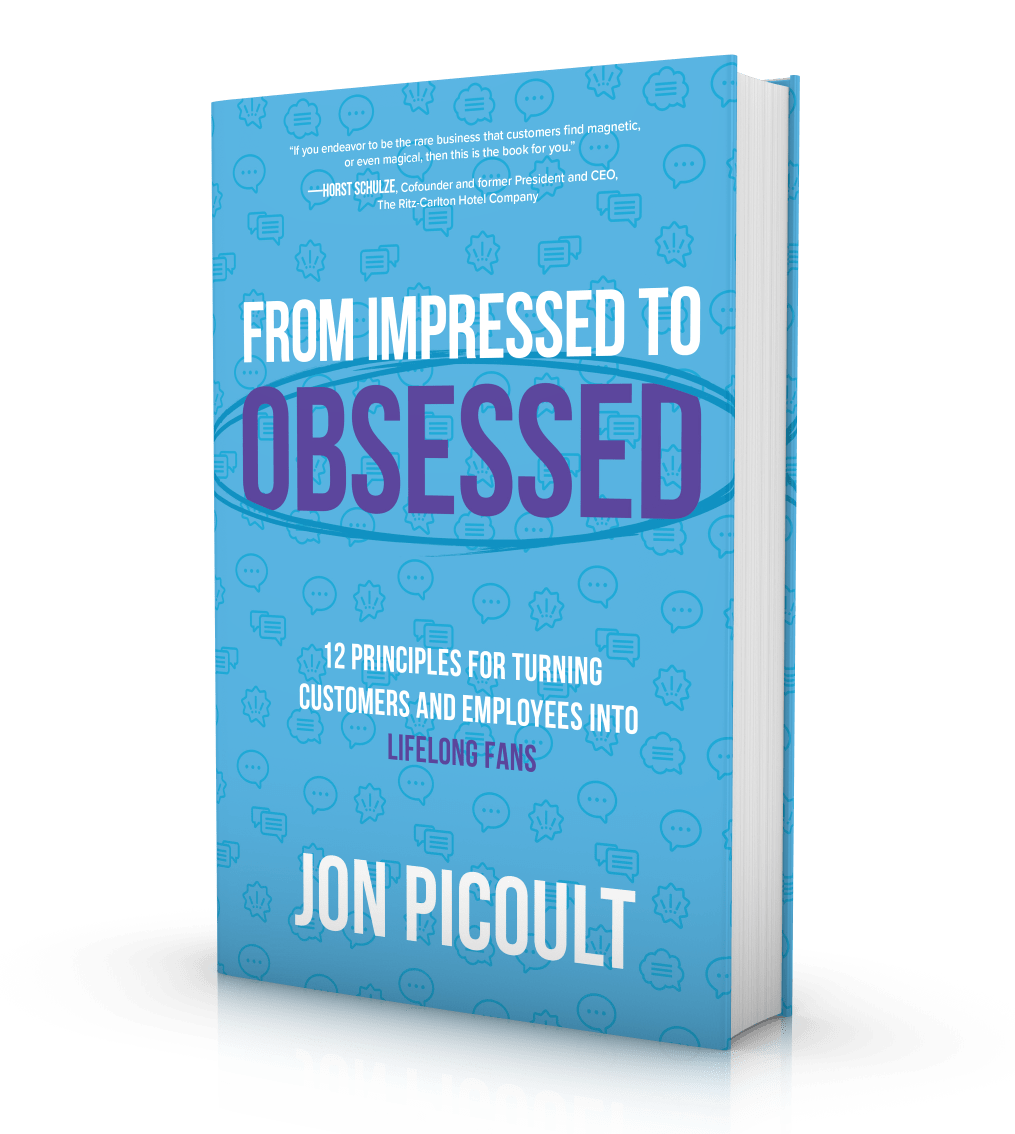 From Impressed to Obsessed:
12 Principles for Turning Customers and Employees into Lifelong Fans
If you're aspiring to satisfy your customers, then you're aspiring to mediocrity.
That's the fascinating premise of From Impressed to Obsessed, a book that will fundamentally change how you think about creating a successful, beloved business.
Acclaimed customer experience expert Jon Picoult explains why building customer loyalty requires leaving indelible positive impressions on everyone you work with – not just shaping their experiences, but also shaping their memories.
Picoult explores the cognitive science behind great customer experiences, pinpointing the breakthrough, psychology-based strategies that both industry leaders (like Apple, Disney, and Southwest Airlines) as well as fast-growing startups (like BILT and Framebridge) use to shape people's perceptions and sculpt unforgettable impressions – thereby turning more sales prospects into customers, and more customers into obsessed brand ambassadors.
Packed with intriguing case studies, engaging stories, and eye-opening research, the book details these proven principles and illustrates how they can be applied to almost any type of business or customer.  Examples include:
Create Peaks & Avoid Valleys – leverage the science of memory to etch positive impressions in people's minds, by creating greater experiential peaks and fewer experiential valleys.
Give the Perception of Control – the almost magical power of giving customers a sense of agency, via choice and expectation-setting, causing them to feel better about the experience a business is already delivering.
Make It Effortless – make interactions easy for customers, not just from a physical perspective, but also a cognitive one, to satisfy today's demand for simplicity and convenience.
Stir Emotion – harness the power of emotion as a memory cue, by infusing customer experiences with emotional resonance, highlighting positive feelings while stemming negative ones.
No matter what kind of constituency you serve – customers or colleagues, individuals or institutions, employees or employment candidates – this book will help you do it with distinction.  Picoult's message is particularly relevant for managers, as he shows the parallels between how great companies cultivate engagement with customers, and how great leaders accomplish the same with their workforce.
From Impressed To Obsessed reveals the what, the why, and – most importantly – the how behind great customer experiences.  Filled with actionable insights, the book provides an invaluable roadmap for becoming the company that everyone wants to do business with, the employer everyone wants to work for, and the leader everyone wants to follow.
Read More +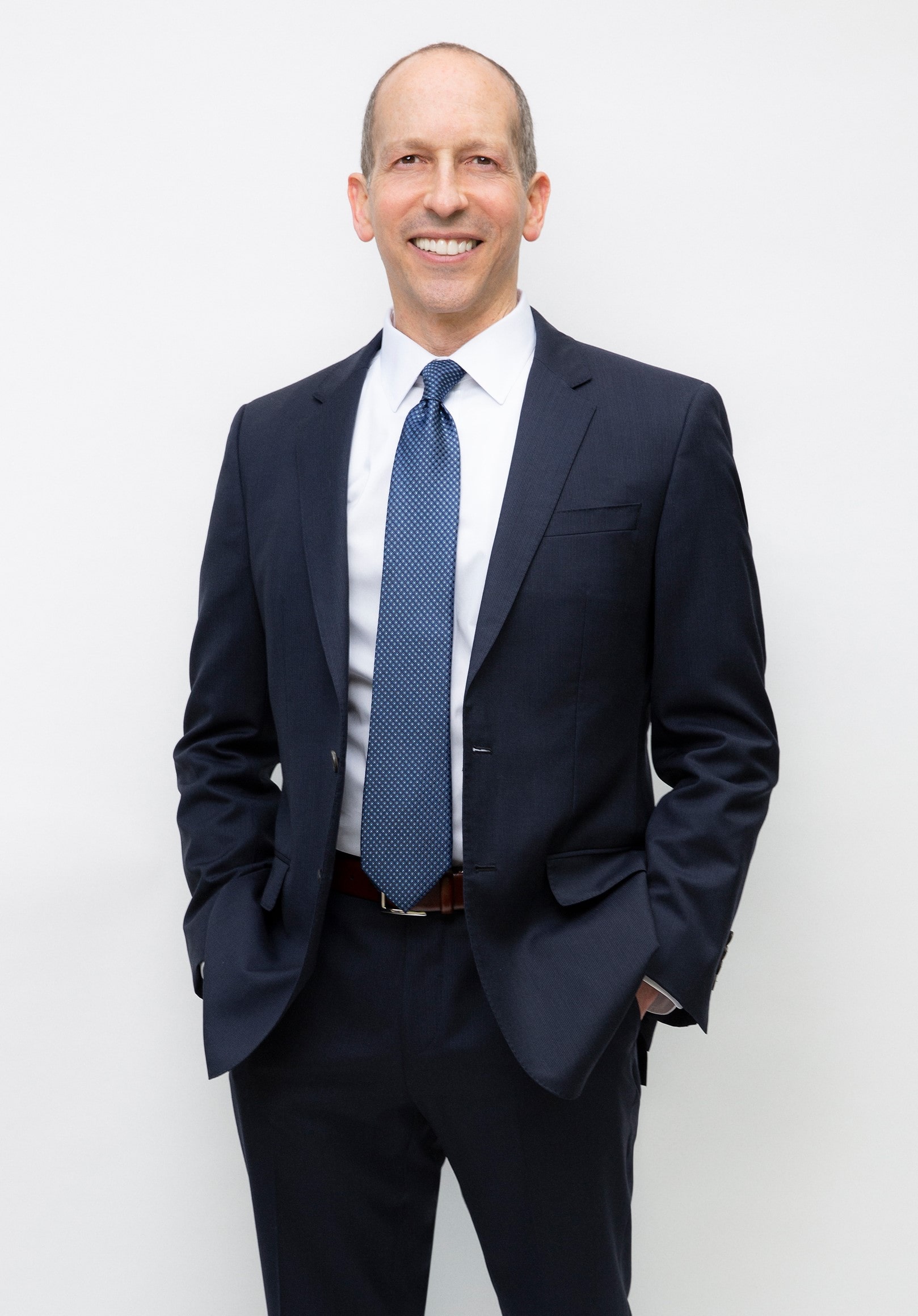 "Picoult has a deep command of what drives customer-centric behavior and he shares the science behind it."
- James DeVries, Chief Executive Officer, ADT
Jon Picoult helps organizations impress their customers and inspire their employees, creating "raving fans" that drive business growth. He is the founder of Watermark Consulting and a noted authority on customer and employee experience.
Jon's insights have been featured by dozens of media outlets, including The Wall Street Journal, The New York Times, Harvard Business Review, and Forbes.
He's advised businesspeople worldwide — from Fortune 500 CEOs to budding entrepreneurs — on how to cultivate loyalty in both the marketplace and the workplace.
Praise
for From Impressed to Obsessed
View All
Horst Schulze
Co-founder and Former President & COO, The Ritz-Carlton Hotel Company
"From Impressed to Obsessed is an enlightening read. Excellence is never an accident, and Jon Picoult brilliantly pulls the curtain back to reveal how great companies inspire customer loyalty. If you endeavor to be the rare business that customers find magnetic or even magical, then this is the book for you."
Read More +
Hubert Joly
Former Chairman and CEO, Best Buy
"What a great, insightful, practical book! With his 12 Principles, Jon Picoult gives us an incredibly thoughtful and actionable guide to delivering lifelong fans, which is the dream of any business."
Read More +
Marshall Goldsmith
New York Times #1 bestselling author of Triggers, Mojo, and What Got You Here Won't Get You There
"From Impressed to Obsessed is one of the few books that made me look at leadership differently after nearly 40 years of executive coaching! Picoult deftly illustrates how the very techniques that help cultivate loyalty between a customer and a company, can also be used to accomplish the same between a leader and an employee. No matter what type of constituency you serve in your role – customers, colleagues, employees or others – this book will help you do it with distinction."
Read More +
James DeVries
Chief Executive Officer, ADT
"An exceptionally practical and well-researched book. From Impressed to Obsessed captures the essence of a positive customer experience and provides a clear roadmap for building customer loyalty. Picoult has a deep command of what drives customer-centric behavior and he shares the science behind it. As CEO of a trusted, customer-focused company, the lessons I've learned from this book are invaluable."
Read More +
Jenifer Robertson
Executive Vice President & Chief Customer Officer, AT&T Consumer
"Putting the customer first and building relationships that create brand advocates is essential to growing any business today. By sharing real examples and practical approaches, Jon shows how anyone can design engaging customer experiences that create peak moments while avoiding valleys. In this quick, easy and entertaining read, Jon expertly crafts a set of core principles – used by some of the world's most customer-centric brands – that can be easily followed to shape great customer experiences and create lifelong fans for any brand."
Read More +
Bob O'Leary
Chairman, Philadelphia Insurance Companies
"I was absolutely captivated by this book. Picoult is a master storyteller, weaving in fascinating case studies to make his points. It's an incredibly actionable book, free from the usual customer loyalty platitudes. I walked away with countless ideas for better engaging both customers and employees. Picoult truly provides the definitive roadmap for turning people into ravings fans. This is a must-read for any organizational leader who's trying to solve for stronger and faster growth."
Read More +
James Merlino, MD
Chief Clinical Transformation Officer, Cleveland Clinic
"Customer centricity drives financial performance! Picoult's research proves this relationship. 'Customers first' is not just the right thing to do; it makes good financial sense. In my work as Chief Experience Officer at Cleveland Clinic, Picoult's model helped our leaders understand that patient centricity was more than just a nice thing to do. In his new book, Picoult teaches us how to transform our businesses into customer-obsessed organizations, ensuring that we are not only meeting, but exceeding customer expectations at every turn."
Read More +
Joseph Deitch
Chairman, Commonwealth Financial Network
"Simply brilliant! Jon Picoult delivers a master class on client service, satisfaction, and devotion. Based on a lifetime of research and experience consulting to enterprises of every type, this is a customer satisfaction bible. Jon provides a proven recipe for success in a logical, thorough, practical, powerful, and actionable format. Brimming with useful and profitable information, the 12 Principles are a blueprint for greatness. If you want raving fans, this book is a must-read… and follow."
Read More +
Susan Tynan
Founder & CEO, Framebridge
"From Impressed to Obsessed will become the definitive modern guide to customer experience. I tore through the book in one sitting, but stopped every page to make notes with ideas for my business and case studies I should share with my executive team. Picoult has defined and validated an incredibly thoughtful framework for delighting customers. The book is fun to read and digest, yet provides actionable suggestions that could keep a business leader or entrepreneur busy for years. I know this book will sit on my desk as a reference for a long time to come."
Read More +
FROM IMPRESSED TO OBSESSED:  IS IT FOR ME?
Whether you're a CEO or a self-employed entrepreneur, a product designer or a product marketer, a sales rep or a service rep, an insurance agent or a real estate agent — this book is for you.  In fact, it's ideally suited for:
The leader who's trying to set their firm apart from the crowd.

The startup that's trying to disrupt the marketplace.

The self-employed person who's trying to build their business.

The B2B company that's trying to land a big account.

The frontline worker who wants to advance in their company.

The service rep who wants to wow their customers.

The sales rep who wants to convert more prospects.

The recruiter who wants to attract the best talent.

The executive who wants an engaged workforce.

It's for all these people and more!
IN THIS BOOK —
You'll learn how to…
Create an experience that customers enjoy in the moment – and remember in the future.

Shape perceptions so customers feel better about the experience you're already delivering.

Make every customer interaction seamless and effortless.

Forge strong emotional connections that build customer loyalty.

Simplify decision points, so more sales prospects convert into customers.

Personalize interactions so customers know they're special and valued.

Reveal unmet customer needs to spur game-changing innovations.

Strengthen employee engagement by applying experience design in the workplace.
…and much more.
So you and your business will…
Stand out from the competition.

Grow faster and operate more efficiently.

Attract and retain the best talent.
Want more?
Already ordered the book? Get immediate access to bonus materials by forwarding your proof of purchase (an e-mail receipt, Kindle/audiobook library screenshot, or photo of the hardcover) to [email protected].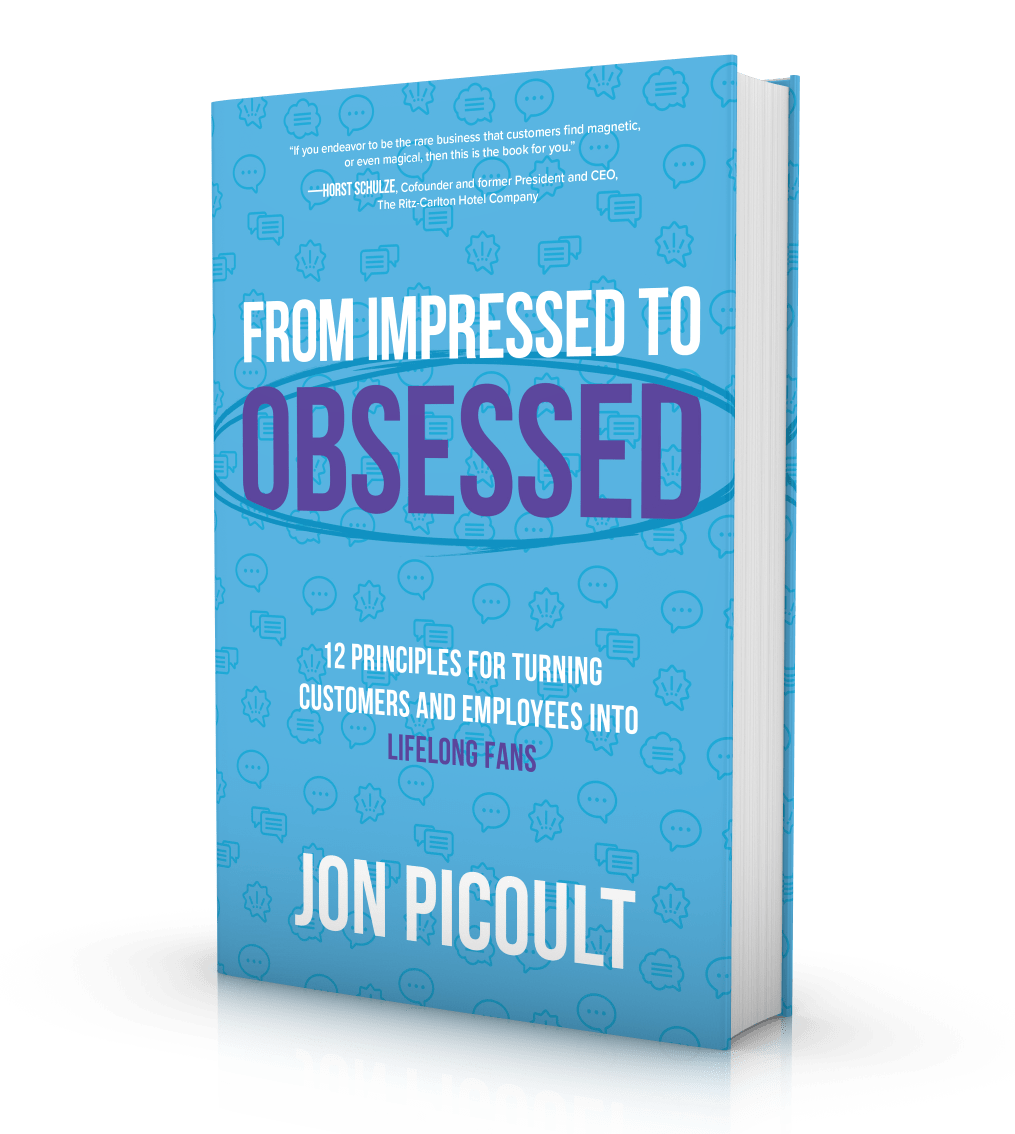 FROM IMPRESSED TO OBSESSED: An Amazon Bestseller
Order today and receive immediate access to bonus resources.
Order Now