---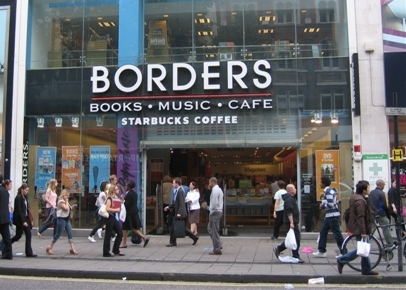 In 2011, bookstore chain Borders filed for bankruptcy.  At the time, many brick-and-mortar retailers were succumbing to new competitive pressures.  Borders, however, was unique in one important respect:  Earlier that same year, it was rated as providing the best customer experience of any company in any industry.
That, at least, was the conclusion reached by Forrester Research in their fourth annual Customer Experience Index study.  They surveyed thousands of consumers for opinions on their experiences with over 150 brands, and Borders came out on the very top.  Ahead of Amazon.  Ahead of Apple.  Ahead of lots of storied brands.
How on Earth did the top-rated company for customer experience end up in bankruptcy court?  Did Forrester miscalculate their survey results?  Were they asking the wrong questions of consumers?  Or, even worse, was this some sign from the heavens that customer experience excellence doesn't really pay any dividends?
There's definitely a lesson to be learned from Borders' downfall, but it doesn't have anything to do with the merits of Forrester's study or the fundamental value of customer experience differentiation.  (Indeed, Watermark's own Customer Experience ROI Study — which relies, in part, on Forrester's CX rankings — has shown a connection between customer experience quality and shareholder return.)
No, the lesson to be gained from Borders' story is that while the quality of a company's customer experience is a critical driver for long-term business success…  it's not the only driver.
There are basic elements of business management that, if not capably executed, can derail the prospects of even those firms with the most revered customer experiences.
In Borders' case, the company's fall from grace can be traced back to a variety of management errors:
Poor profitability oversight.  For years, hundreds of Borders outlets were just plain losing money, yet it took a bankruptcy filing to get the chain to significantly narrow its footprint and remove this financial albatross.
Unfavorable lease terms.  On average, Borders stores had 15-20 year leases, limiting the chain's flexibility to capitalize on changes in the local real estate market (such as moving to a new, high-traffic mall that opens just down the street).
Ill-advised outsourcing.  Up until just a few years before its bankruptcy, Borders outsourced its online book sales to Amazon.  Talk about letting the fox guard the henhouse!
Imprudent expansion.  Instead of grasping the significance of Internet retailing to its business model (and doing something about it), Borders chose to focus on an ill-fated international expansion that took attention away from its core U.S. business.
CEO turnover.  Leading up to its bankruptcy, Borders had run through four CEOs in three years.  Guiding a large retail chain out of a tailspin is difficult enough; imagine trying to do it with that level of turnover in the C-Suite.
Even though consumers praised Borders for its customer experience, lurking beneath the surface were a variety of issues that, while not always visible to the public, nonetheless undermined the company's performance.
And, as Borders sadly discovered, there are some management missteps for which even a great customer experience can't compensate.
Jon Picoult is the founder of customer experience advisory firm Watermark Consulting.  As a consultant and a speaker, he's worked with the CEOs and executive teams of some of the world's top brands.  Follow Jon on Twitter or Subscribe to his monthly eNewsletter.