---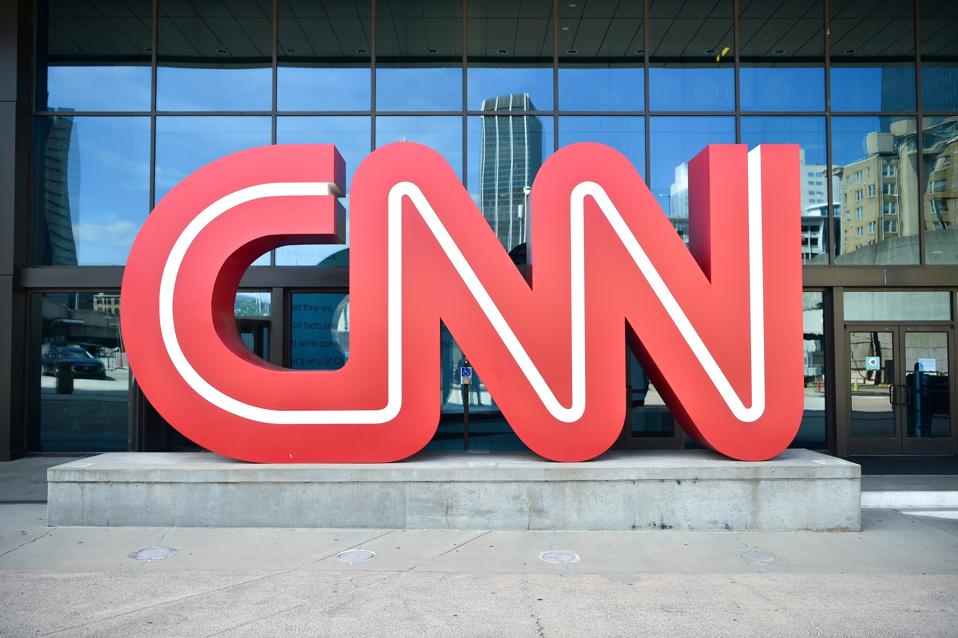 After a brief and tumultuous 13-month tenure, CNN CEO Chris Licht was ousted from the news network last month. His departure came on the heels of a decidedly unflattering profile piece in The Atlantic, which highlighted numerous missteps that led many at CNN to question Licht's leadership.
The challenge that Licht faced when he assumed the CEO role was a common one for any leader who takes the helm of a new organization: How do you drive change without alienating the workforce? How do you build the employee trust that's essential for the success of any change effort?
Licht's solution to that challenge failed to satisfy many on his team (and, perhaps most importantly, his boss – Warner Bros. Discovery CEO David Zaslav). Licht's experience, however, offers several valuable lessons to anyone who's taking on a new leadership role, be it as a CEO or even a front-line supervisor:
1. Don't disparage your predecessor.
From the beginning of his tenure as CEO, Licht made no secret of his disdain for his predecessor, Jeff Zucker. (After nearly a decade leading CNN, Zucker resigned in February 2022 after failing to disclose a consensual relationship with another CNN senior executive.) The Atlantic article describes Licht as having "swaggered into the job, telling his employees that the network had lost its way under former President Jeff Zucker."
It's very easy – and tempting – for newly installed leaders to portray a former regime in a negative light. It feeds into a "savior narrative" that's appealing to most any business professional (i.e., "this place is in shambles due to prior mismanagement, but, fortunately, I'm here to turn it around").
The problem is, new leaders must always assume that there is some portion of the workforce that actually liked and was loyal to the prior regime. Unbridled criticism of a predecessor will alienate those workers at precisely the moment when a new leader needs to be cultivating their support. In addition, disparaging the organization you've inherited can make existing employees feel as though their past contributions are being discounted.
The better approach is to strike a more balanced tone. Acknowledge the successes of the past, while also highlighting opportunities for improvement. Keep it professional, not personal – if possible, avoid singling out predecessors and instead speak more holistically about the organization's strengths and weaknesses. The goal is to get existing employees to see that their new leader has respect and appreciation for the organization's past accomplishments, even while that leader might also have designs on a very different future state.
2. Stay close to your staff, literally and figuratively.
One of the first decisions Licht made upon joining CNN involved something that, on its face, might seem low-stakes: choosing office space. Rather than move into Zucker's old office, which was positioned right near CNN's key studios and control rooms, Licht set up shop on a totally different floor, in a secluded space that was unfamiliar to most staffers. As The Atlantic piece put it, Licht's new office "became symbolic of [his] relationship to his workforce: He was detached, aloof, inaccessible in every way."
Employees are always scrutinizing leaders' words and actions for signals. Even something as seemingly innocuous as an office's location and trappings can help shape people's perceptions about what type of leader you are: accessible or aloof, caring or cold, self-effacing or self-aggrandizing.
Zappos' CEO, the late Tony Hsieh, positioned his office in the same open floorplan as all of his employees. It had no door and was furnished with the very same desk that every other Zappos worker sat at. That was no accident. Hsieh was keenly aware of the signals he sent as a leader, and he was very deliberate in the messages he telegraphed.
If you're to build trust with a newly inherited team, you must both appear and actually be accessible to them. Accomplish that by positioning yourself in proximity to your teams, if at all possible. Go on frequent listening tours and spend time with employees, seeking out their opinions and soliciting their ideas for improvements.
If employees feel as though you're standing shoulder to shoulder with them, enlisting them in the effort to evolve the organization, then they're far more likely to keep an open mind to the changes you're driving, rather than rejecting them outright.
3. Don't speak in generalities; Be specific.
Every new leader brings with them a new vision for the organization they're overseeing. Licht was no different, making "grand pronouncements" (to use his words) about the type of news outlet CNN should become. Those pronouncements, however, were rarely accompanied with specific guidance, which left even Licht's advocates within CNN confused. News producers and show hosts were left to interpret Licht's vision on their own, without the benefit of more prescriptive direction from the boss that highlighted what he liked and disliked about the CNN of the past.
Employees need to know what "right" looks like. It's easy for a leader to make broad declarations ("we need to be more innovative" or "more customer-centric" or "deliver better service"). But the bigger challenge is to make sure staff know exactly what you want them to do differently when they go back to their store, their studio, their desk, or wherever it is that they work.
Yes, paint an engaging portrait of where you want the organization to be in the future. But also be sure to fill in some of the details, so your team better understands what tactics they should be employing to help turn your vision into a reality.
4. Be humbly confident.
Perhaps the most enlightening admission from Licht in his interview with The Atlantic was the acknowledgement that "his biggest mistake had been blazing into the place, determined to prove he was in charge."
It's a common misstep with newly installed leaders, and usually a reflection of their own insecurities. They feel compelled to assert themselves, to tangibly demonstrate their competency and control. However, as Licht ultimately realized, that approach can leave quite a negative impression on the workforce – making a new leader appear more brash than bold, more ignorant than informed. In hindsight, Licht conceded that he should have come in more slowly, taking time to learn more about his new organization and what his predecessor had done right.
To be a good leader, you've got to start by being a good listener. When assuming leadership of a new team, be confident but humble. Acknowledge what you don't know, and take time to learn from your staff and colleagues. You might ultimately make decisions that they don't agree with, but they'll at least see that you've invested effort in educating yourself, with the goal of making better and more informed judgements.
*          *          *
Being tapped to take on a new leadership role, however large or small, can be an exhilarating experience. However, it's easy for leaders to get caught up in that excitement. In their zeal to quickly put their stamp on an organization, leaders often take actions that sabotage rather than strengthen their credibility.
Ultimately, your success in a new leadership role will hinge on how well you engage those in your charge — just remember that you can't expect their loyalty, you must earn it.
[A version of this article originally appeared on Forbes.com.]
Jon Picoult is founder of Watermark Consulting, a customer experience advisory firm that helps companies impress customers and inspire employees, creating raving fans that drive business growth.  Author of "FROM IMPRESSED TO OBSESSED: 12 Principles for Turning Customers and Employees into Lifelong Fans," Picoult is an acclaimed public speaker, as well as an advisor to some of world's foremost brands.  Follow Jon on Twitter or Instagram, or subscribe to his monthly eNewsletter.