---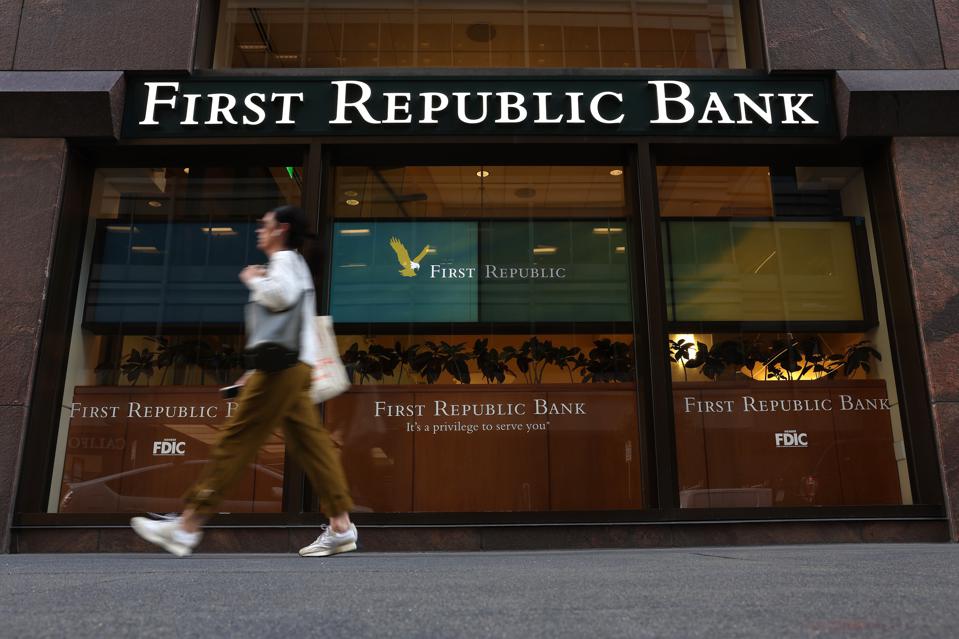 Maybe customer love isn't everything it's cracked up to be.
That's certainly what many people might have been thinking as they witnessed First Republic – a customer experience darling of the banking industry – get seized by regulators and sold off to JPMorgan Chase in a rescue deal.
Customers loved First Republic.  The bank's Net Promoter® Score (a widely-used measure of the quality of a company's customer experience) hit a record high of 80 last year – far eclipsing the banking industry average of 31.  With the Net Promoter scale maxing out at 100, that's rarified air for any company, let alone a financial institution.  Indeed, First Republic's exceptional Net Promoter scores positioned it squarely in the pantheon of legendary, loyalty-leading firms such as Apple, Amazon, and Ritz-Carlton.
Even Fred Reichheld (creator of Net Promoter and widely regarded as the "Godfather of Loyalty") has touted First Republic as a model of customer-centricity.  Reichheld wrote extensively about the bank in his latest book, and was so inspired by First Republic's approach to quantifying customer loyalty that he actually based his next-generation loyalty metric ("Earned Growth Rate") on it.
If First Republic failed despite having legions of delighted customers, it would seem to call into question the strategic value of a great customer experience (CX).  Have all the management gurus and CX experts misled us?  Were the CX skeptics right all along?
Not quite.  While the keynotes, articles, and podcasts that extolled First Republic might not age particularly well, the fact of the matter is – nothing about the bank's failure challenges the merits of customer experience differentiation.
Rather, what First Republic's demise signals is that a great customer experience is a necessary but not sufficient component for fueling business success.  If customer experience gurus deserve any criticism, it is perhaps that they've not sufficiently stressed this point, instead framing customer experience as an absolute good ("Take care of your customers, and the business will take care of itself").
A great customer experience is a necessary but not sufficient component for fueling business success.
True customer loyalty absolutely puts wind in a company's sails.  (True loyalty meaning that which is genuinely earned, rather than "bought" through reward programs, or bred by the absence of substitute offerings).  But no matter how strong that loyalty lift is, there are a host of management missteps that can still steer a company off course.  That's exactly what happened at First Republic, because at its heart, this is a story about a failure in risk management:
First Republic had a high concentration of wealthy depositors.  The bank had long targeted high-net-worth customers, wooing the Silicon Valley elite and growing off the region's expanding ranks of wealthy tech employees.  The limited diversification of its client base, however, ultimately created other challenges (as described below).
First Republic had an abundance of uninsured deposits.  First Republic's high-net-worth customers had deposit levels that tended to far exceed the FDIC-insured maximum of $250,000 per account.  As a result, First Republic had a much higher level of uninsured deposits as compared to other banks that focused on less affluent customers (or had a more diversified client portfolio).  That effectively increased the risk of a run on the bank, since uninsured customers were more likely to flee the moment they sensed trouble (which is what ultimately occurred, after Silicon Valley Bank and Signature Bank failed in March).
First Republic's reliance on large deposits set the stage for rapid withdrawals.  Once concerns grew about the bank's health, First Republic's situation deteriorated fast, as its high concentration of deep-pocketed depositors quickly withdrew large sums of money.
First Republic's investment portfolio was highly sensitive to rising interest rates.  First Republic held large positions in interest-rate-sensitive securities, a portfolio that lost considerable value as the Federal Reserve boosted interest rates over the past year.  This narrowed options for the bank to raise capital as its financial condition worsened, with prospective buyers and investors balking at the potential losses they'd be saddled with from First Republic's souring portfolio.
First Republic misjudged customers' tolerance for low crediting rates.  While risk management missteps were the principal cause of First Republic's downfall, there was one CX-related miscalculation that contributed to the crisis.  First Republic believed that its high-touch, concierge-level service was so valued by customers that it would dissuade them from chasing higher crediting rates at other banks.  That was true, up to a point.  As the Fed rapidly increased interest rates over the past year, and yields on Treasury bills and money-market accounts rose to 4% and higher, it became much harder to convince First Republic customers to stick with the bank's low-yielding checking accounts – no matter how exceptional the service was.  (This illustrates the importance of keenly understanding customers' hierarchy of needs, from must-haves to nice-to-haves).
The evidence supporting the business value of a great customer experience is broad and compelling – from boosting shareholder returns (Watermark Consulting, 2021), to raising revenues (Bain & Company, 2015), to reducing expenses (MIT Sloan Management Review, 2020).  None of that evidence is undermined by First Republic's failure.
Rather, the key lesson from this beloved bank's collapse is simply this:  There are basic elements of business management that, if not capably executed, can derail the prospects of companies with even the most revered customer experiences.
Because when it comes to driving long-term business success, customer love is a great thing.  It's just not the only thing.
[A version of this article originally appeared on Forbes.com.]
Jon Picoult is founder of Watermark Consulting, a customer experience advisory firm that helps companies impress customers and inspire employees, creating raving fans that drive business growth.  Author of "FROM IMPRESSED TO OBSESSED: 12 Principles for Turning Customers and Employees into Lifelong Fans," Picoult is an acclaimed public speaker, as well as an advisor to some of world's foremost brands.  Follow Jon on Twitter or Instagram, or subscribe to his monthly eNewsletter.
Net Promoter and NPS are registered trademarks of Bain & Company, Inc., NICE Systems, Inc., and Fred Reichheld.